Delicious Chia Seed Pudding & Berries: Irresistible & Beautiful
By
@prompts
 •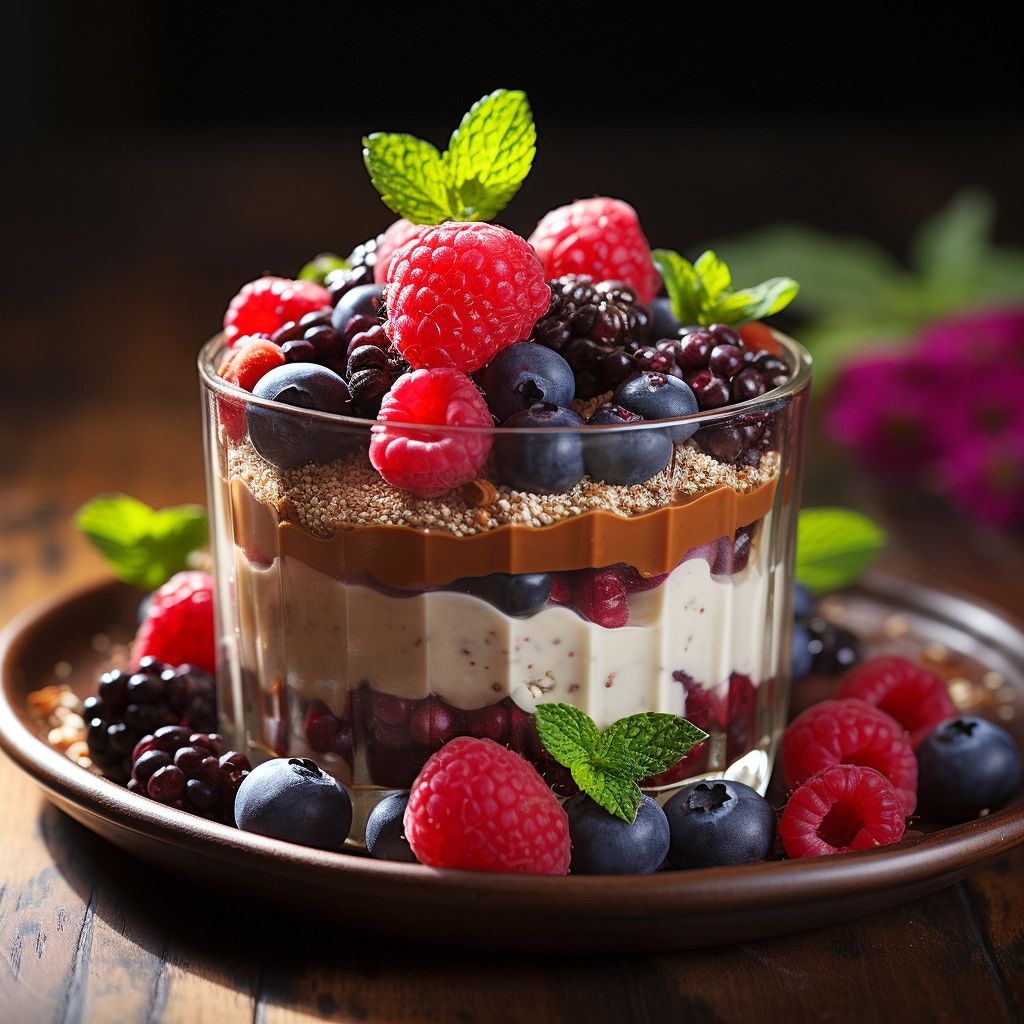 Prompt
Forge
 •  Just Released!
Our browser extension that let's you share images directly from MidJourney! It also has integrations with ChatGPT, Bard, Claude & more.
Install Free Extension
Learn More
Prompt Description
Indulging in the delightful combination of Chia Seed Pudding and juicy Berries, beautifully presented in the soft glow of natural lighting.
Prompt Used
Chia Seed Pudding with Berries, natural lighting, appetizing plating