Reflective Crow: Captivating Linocut Illustration
By
@prompts
 •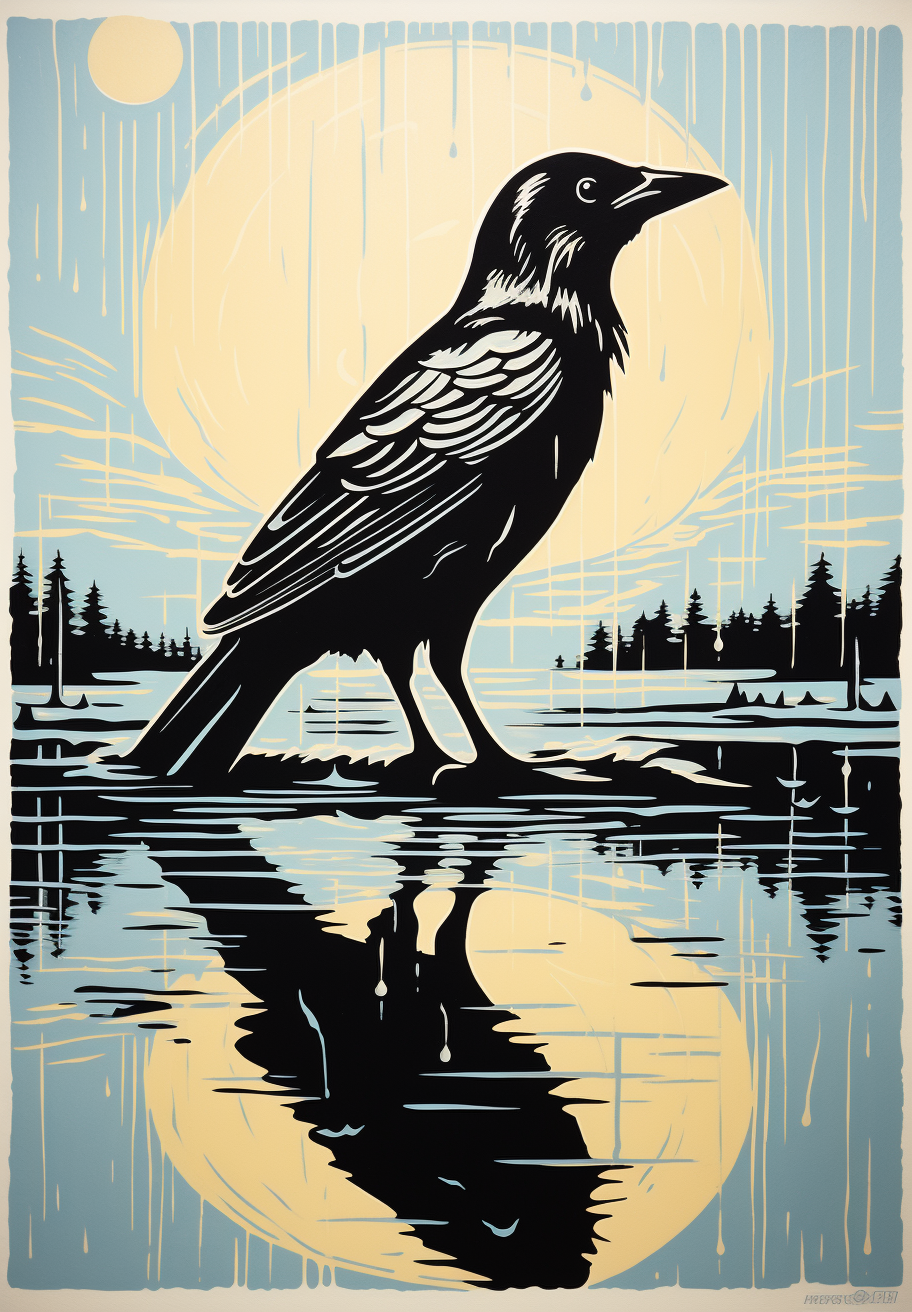 Prompt
Forge
 •  Just Released!
Our browser extension that let's you share images directly from MidJourney! It also has integrations with ChatGPT, Bard, Claude & more.
Install Free Extension
Learn More
Prompt Description
Elegance in monochrome, a majestic crow's reflection on still waters, captured in a striking linocut illustration against a crisp white backdrop.
Prompt Used
Crow, reflection in water, large linocut illustration, black and white, white background