Stylish Female Model in Asphalt Color T-Shirt | Christmas Living Room Scene
By
@prompts
 •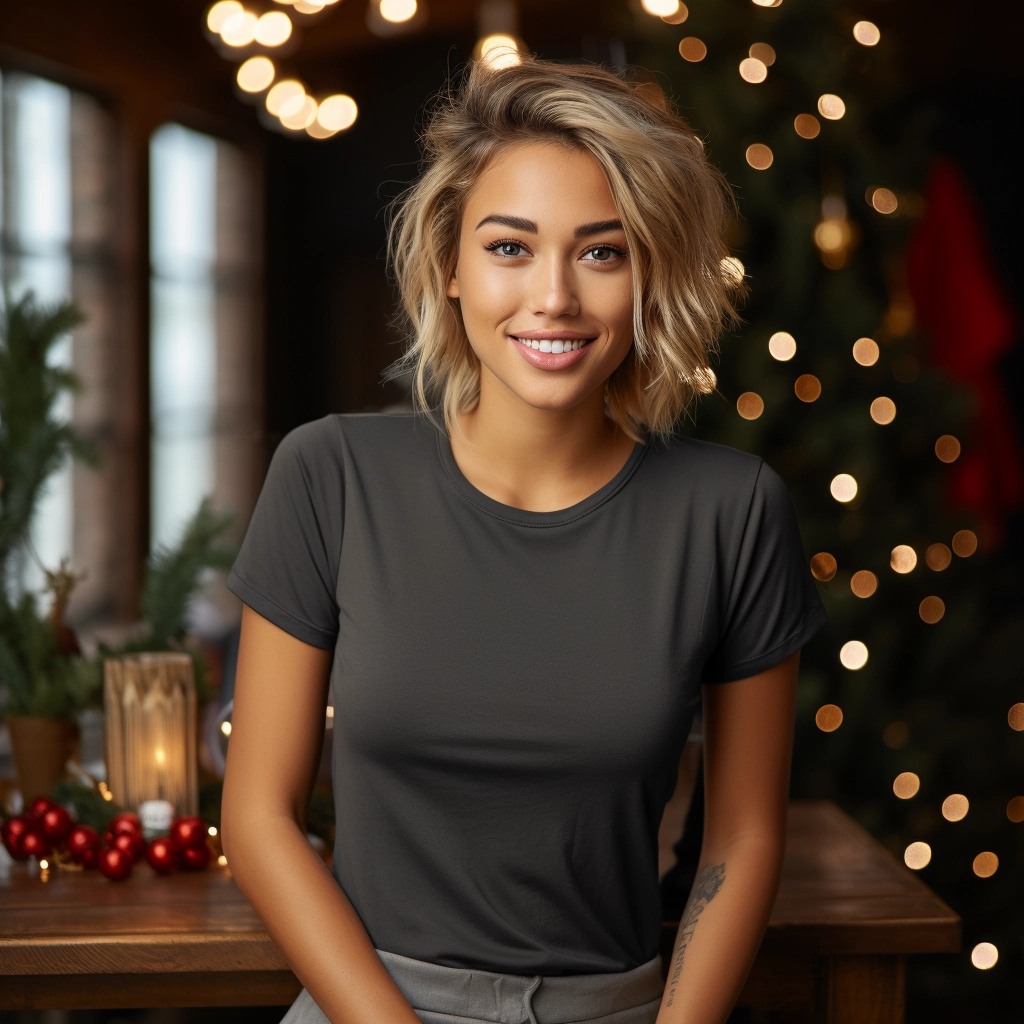 Prompt
Forge
 •  Just Released!
Our browser extension that let's you share images directly from MidJourney! It also has integrations with ChatGPT, Bard, Claude & more.
Install Free Extension
Learn More
Prompt Description
Capturing the essence of the holiday season with a stunning female model, adorned in a stylish asphalt Bella+Canvas® 3001 t-shirt. The cozy living room ambiance and the nostalgic visual treatment evoke a cinematic vibe to create a timeless moment.
Prompt Used
female model wearing a asphalt color bella+canvas® 3001 tshirt without any logos or words, the tshirt color is asphalt, tshirt is not shiny, picture is not blurry, the model is standing in the living room with christmas decor, 4k resolution with film grain and noise added in post processing,photographed on a Canon EOS R6 Mark III with a Canon RF 85mm f/1.2 L USM Lens