Delicate Dream Catcher: UHD Light Indigo & Black Patterns
By
@prompts
 •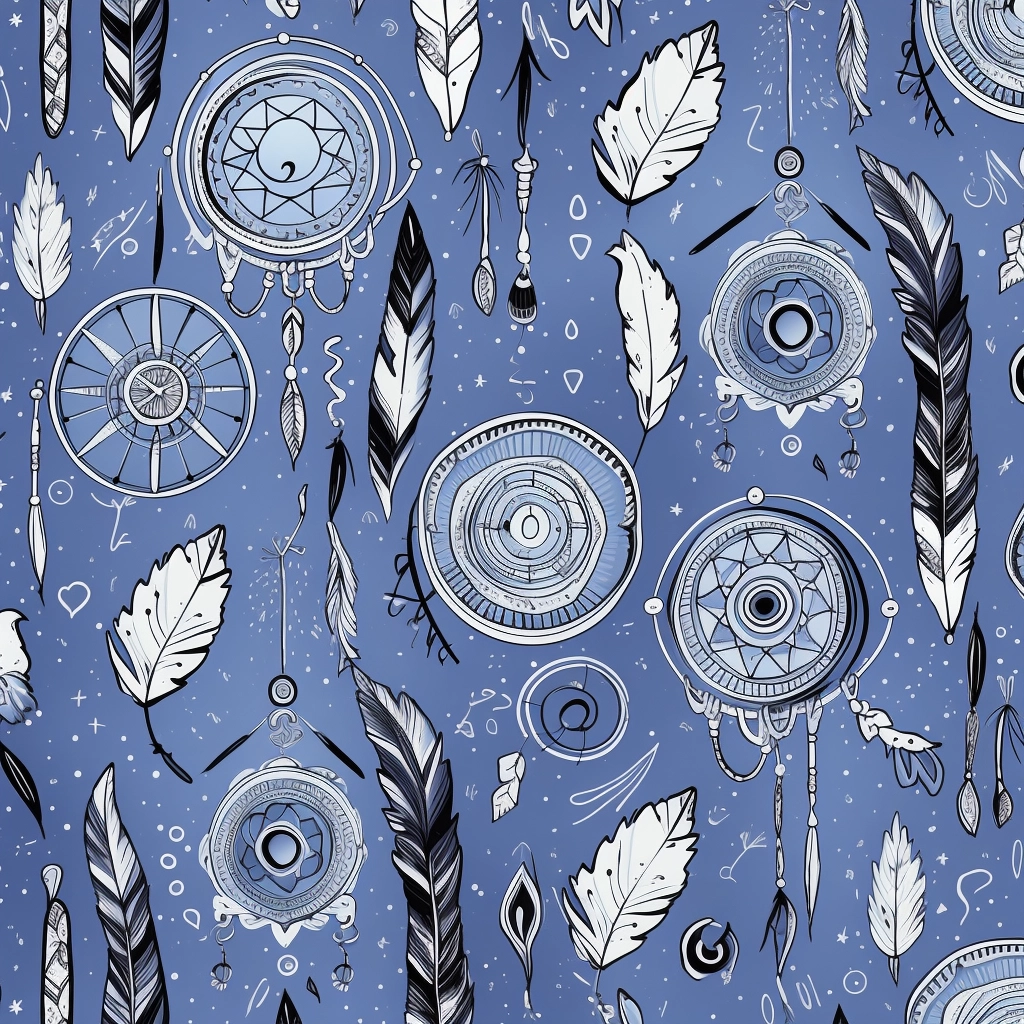 Prompt
Forge
 •  Just Released!
Our browser extension that let's you share images directly from MidJourney! It also has integrations with ChatGPT, Bard, Claude & more.
Install Free Extension
Learn More
Prompt Description
Unveiling the captivating world of dream catchers - an enchanting blend of delicate linework, nature-based patterns, and subtle realism. Embrace the charm of divinatory objects, talismans, and amulets, portrayed in the mesmerizing hues of light indigo and light black. Immerse yourself in the intricate beauty of our high-quality, award-winning artwork, featuring intricately patterned backgrounds in UHD. Experience the magic of 32k details that transport you to a realm of kitsch and camp charm. Discover the finest craftsmanship and indulge in the best quality artistry sure to captivate your senses.
Prompt Used
a pattern in the style of a dream catcher, in the style of light indigo and light black, divinatory objects, talismans, and amulets, subtle realism, delicate linework, nature-based patterns, kitsch and camp charm, intricately patterned backgrounds, UHD, high details, award winning, best quality, 32k
Tags