Elegant Kitchen Design: Off-White Cabinets, Sage Green Island & Vintage French Lighting
By
@mjart
 •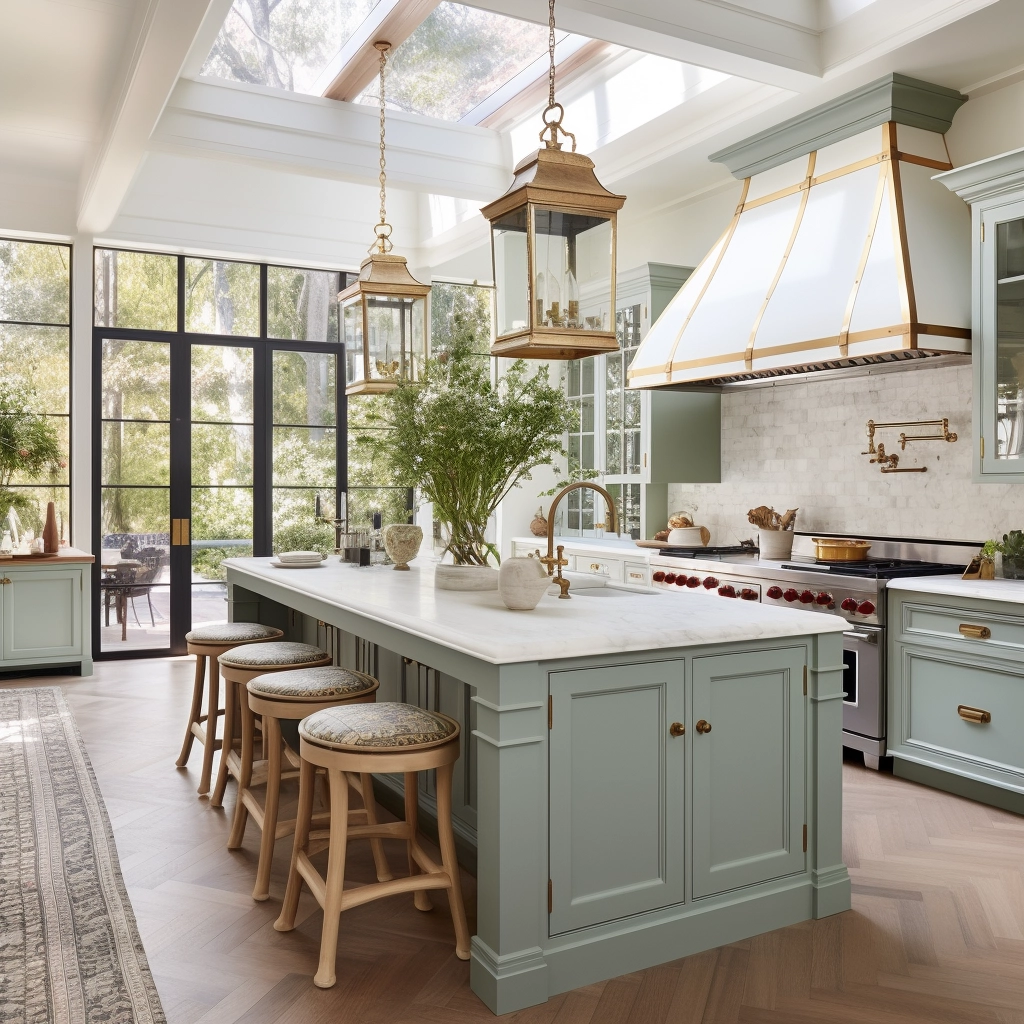 Prompt
Forge
 •  Just Released!
Our browser extension that let's you share images directly from MidJourney! It also has integrations with ChatGPT, Bard, Claude & more.
Install Free Extension
Learn More
Prompt Description
Creating a perfect blend of elegance and functionality with off-white perimeter cabinets, a stunning sage green island with comfortable face-to-face seating for five, and charming woven stools. Vintage brass pendant lighting adds an enchanting touch, complemented by the exquisite La Cornue range and Swedish candle mirrored sconces. Hand-painted blue and white backsplash tiles bring a touch of artistry, while Danby marble countertops and unlacquered brass cabinet knobs add a luxurious finish. Complete the picture with a polished nickel bridge faucet for the perfect kitchen oasis.
Prompt Used
off-white perimeter kitchen cabinets, sage green kitchen island with face-to-face seating for five at the end of island, woven stools, vintage unlacquered brass French pendant lighting, la cornue range in oven niche with Swedish candle mirrored sconces and hand-painted blue and white backsplash tile. Danby marble countertops, unlacquered brass cabinet knobs, polished nickel bridge faucet
Tags