Lifelike Close-ups of Boldcurves: Stunning Avatars in Dubai
By
@mjart
 •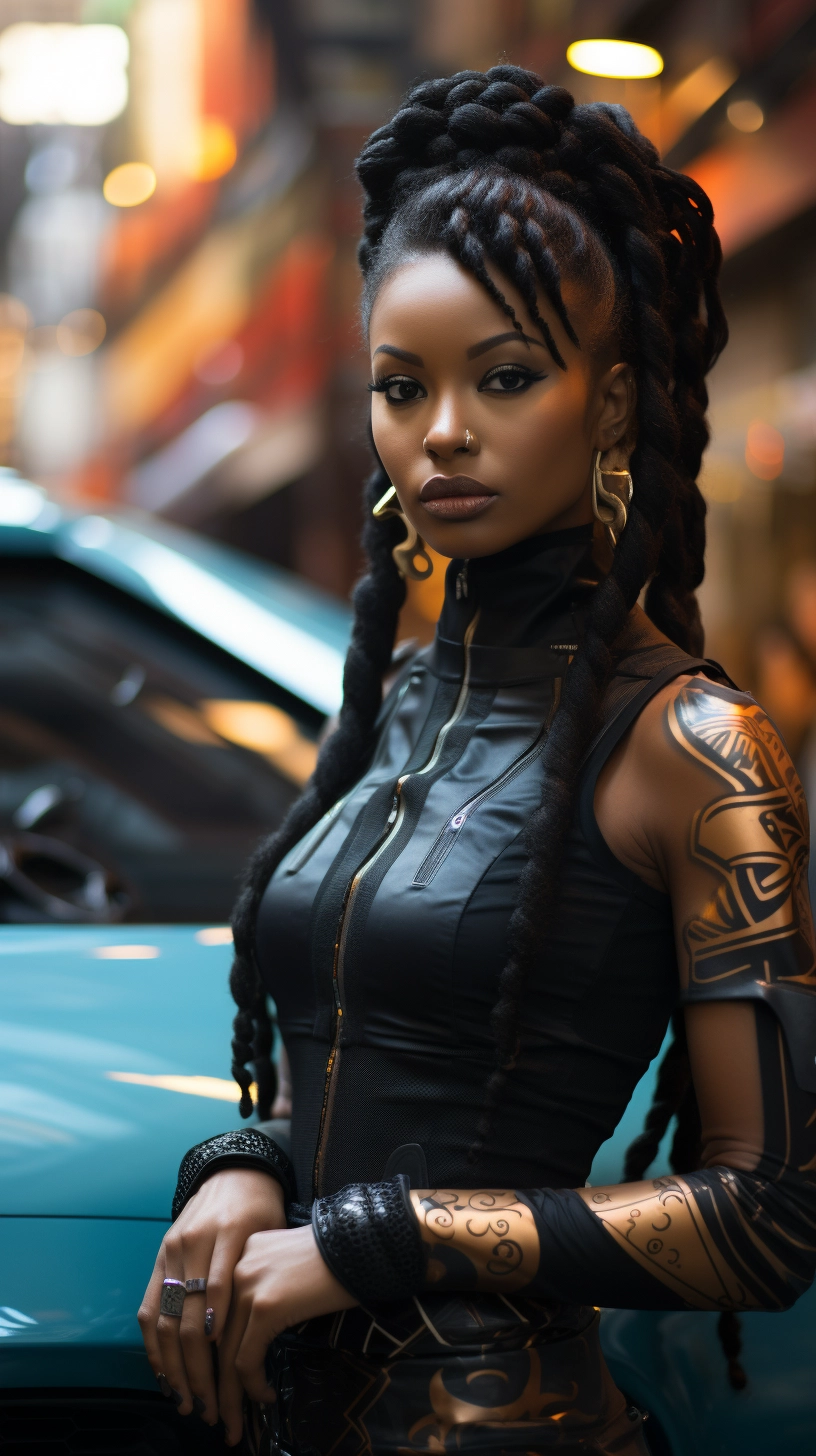 Prompt
Forge
 •  Just Released!
Our browser extension that let's you share images directly from MidJourney! It also has integrations with ChatGPT, Bard, Claude & more.
Install Free Extension
Learn More
Prompt Description
Embodying bold curves amidst the captivating allure of Dubai, showcasing a stunning avatar with captivating details, captivating close-ups of human intricacies, and a fusion of gothic, pirate, cosplay, and rich textures.
Prompt Used
The beautiful black lady squats in front of the flashy sports car in the heart of Dubai, portraying a stunning avatar with BOLDCURVES, ultra-realistic characters, and a mix of GOTHCORE, PIRATECORE, COSPLAY, and THICKTEXTURES, capturing lifelike close-ups of the curves and features of the human form.