Luxury Brass Lowboard with Coral Pattern Doors | Boca do Lobo Style
By
@mjart
 •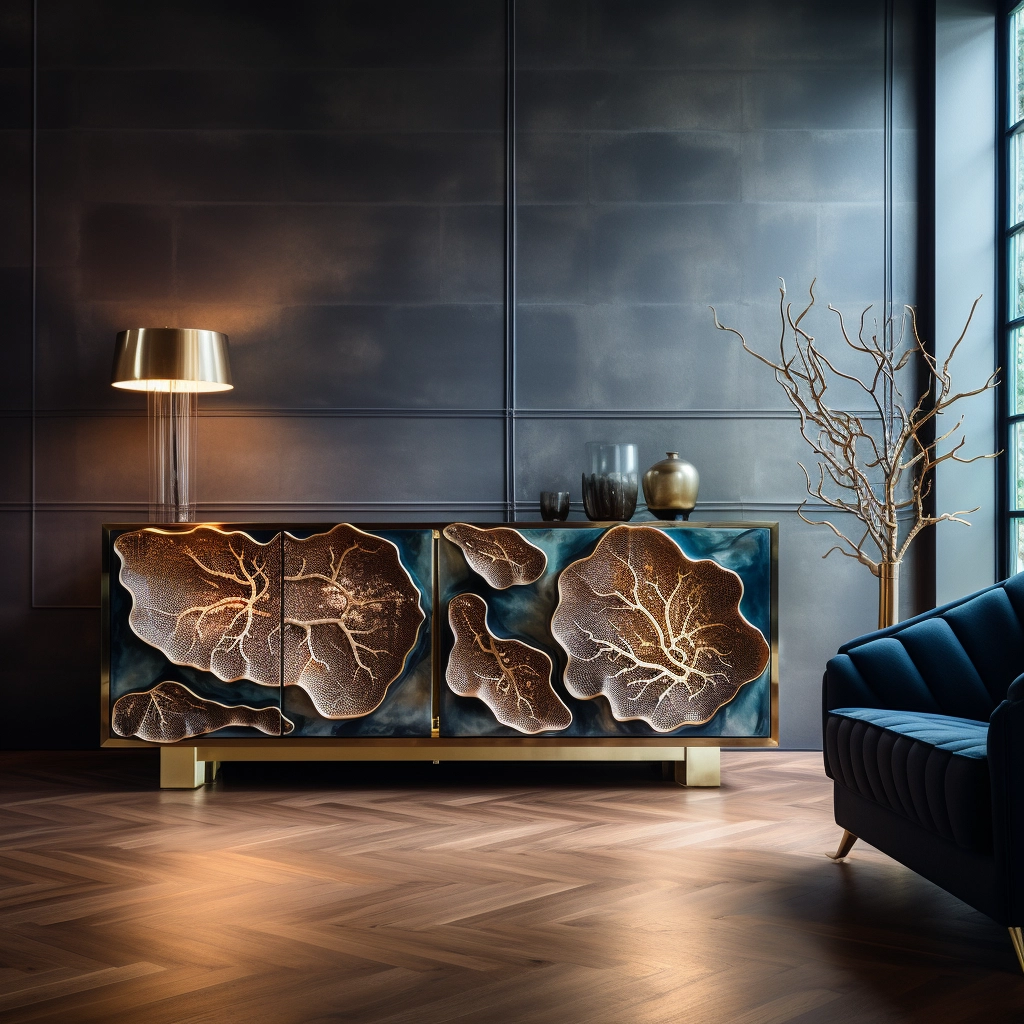 Prompt
Forge
 •  Just Released!
Our browser extension that let's you share images directly from MidJourney! It also has integrations with ChatGPT, Bard, Claude & more.
Install Free Extension
Learn More
Prompt Description
Exquisite lowboard made entirely of brass, featuring stunning coral-patterned doors reminiscent of exclusive cupboards in Boca do Lobo's signature style, showcased in a lavish loft cupboard.
Prompt Used
Lowboard,completely in Brass ,doors should have a coral Pattern like cupboars ,Boca do Lobo style,shown in a Luxury Loftcupboard