Psychedelic Zombie Apocalypse: Ghosts, Monsters & Thriller Bats in Rio
By
@mjart
 •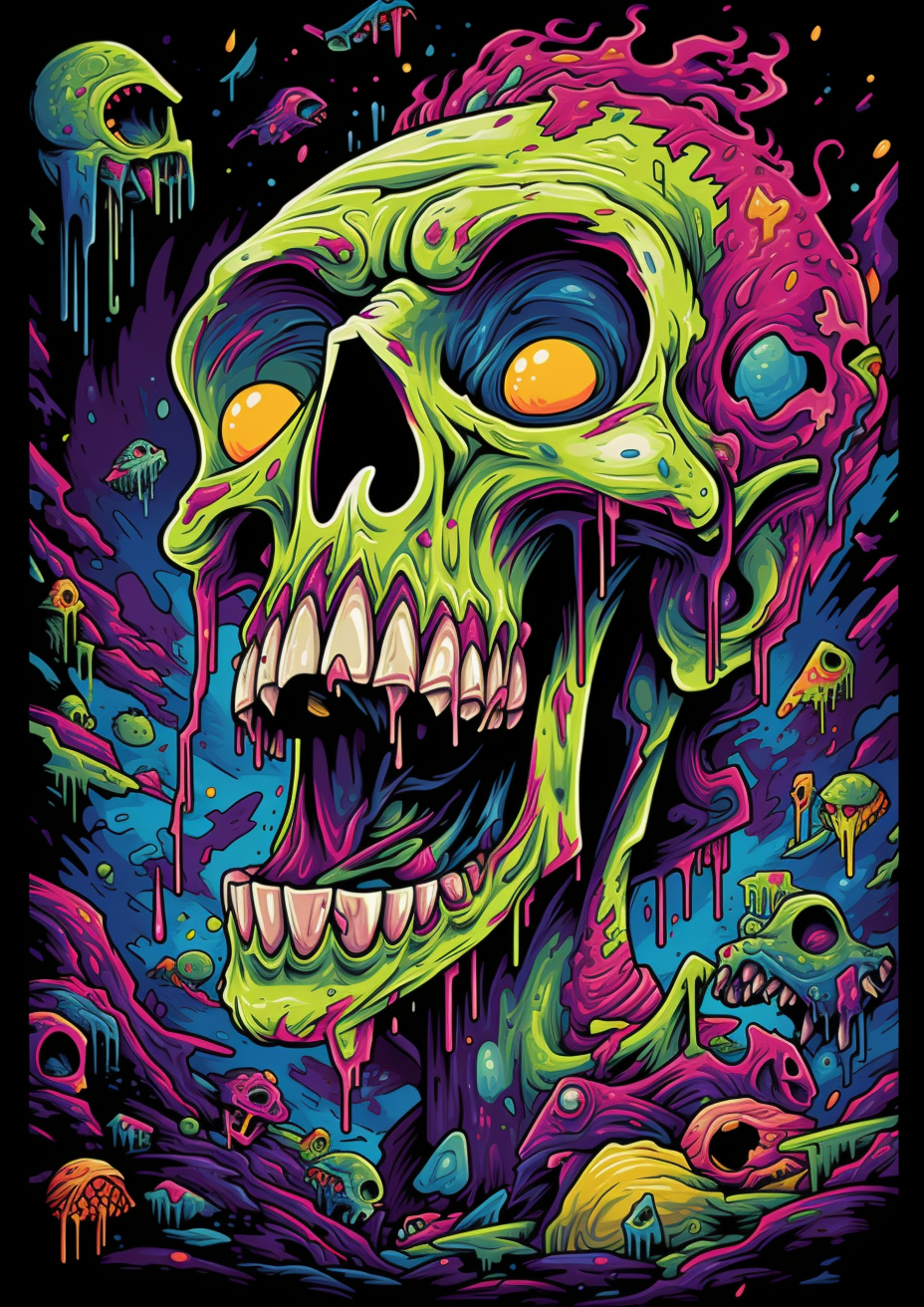 Prompt
Forge
 •  Just Released!
Our browser extension that let's you share images directly from MidJourney! It also has integrations with ChatGPT, Bard, Claude & more.
Install Free Extension
Learn More
Prompt Description
Embrace the haunting allure of the post-modern, Cubism-inspired Mushroom Monster. Witness the macabre beauty of the Zombie Apocalypse, with worms crawling in their eyes and decomposition taking hold. Step into the darkness of Halloween Black, where a bat cemetery awaits, accompanied by the thrilling presence of a Rio de Janeiro devil. Experience the mesmerizing psychedelic colors of lilac and green, where Ghost symbolism reigns supreme. Welcome to a world of raw artistic expression, where many colors collide in a kaleidoscope of twisted creativity.
Prompt Used
Pos modern, 👻 cubism, Mushroom MONSTER 👾 ZOMBIE, Apocalypse Zomie, worms in the eyes, decomposing, Halloween Black 🎃, bat cemetery, thriller bat, Rio de Janeiro, with devil expression, many colors psychedelic colors lilac and green, Ghost symbolism, style raw,