Retro Black Cat Selfie: Vintage Design for Terrified UFO Encounter
By
@prompts
 •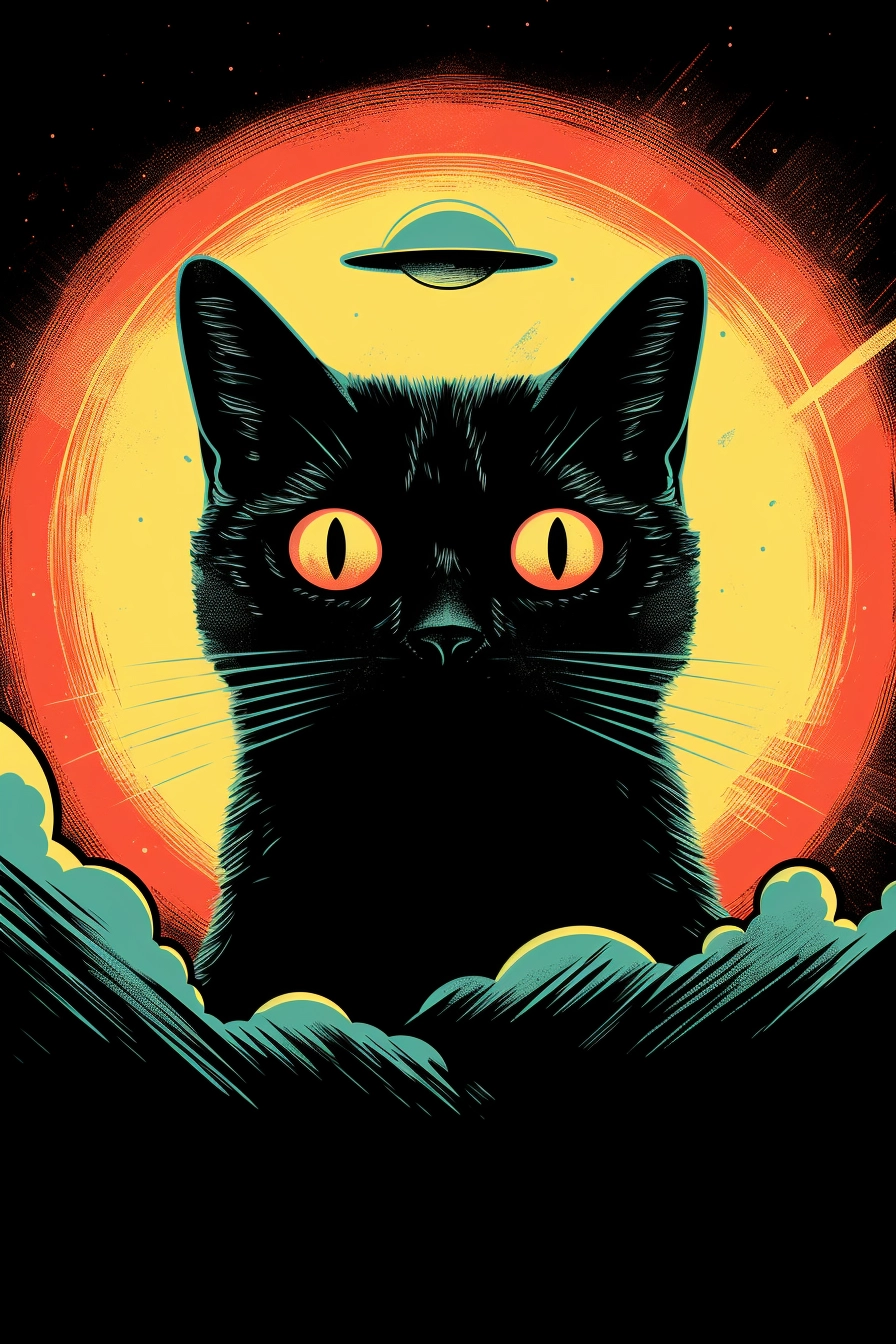 Prompt
Forge
 •  Just Released!
Our browser extension that let's you share images directly from MidJourney! It also has integrations with ChatGPT, Bard, Claude & more.
Install Free Extension
Learn More
Prompt Description
Get ready to bring back the vintage vibes with a stylish black cat design on this retro-inspired shirt. The terrified feline is all set to make a hilarious selfie while lending a helping paw to a UFO in vibrant shades of red, turquoise, orange, and yellow. This graphic vector illustration captures the essence of a comic and cartoon aesthetic, standing out against a clean white background.
Prompt Used
design for shirt vintage retro black cat terrified make selfie helping with ufo red turquoise orange yellow graphic vector illustration, comic, cartoon, white, white background
Tags