Striking Miniature Ragdoll Kittens | 32K UHD Style
By
@mjart
 •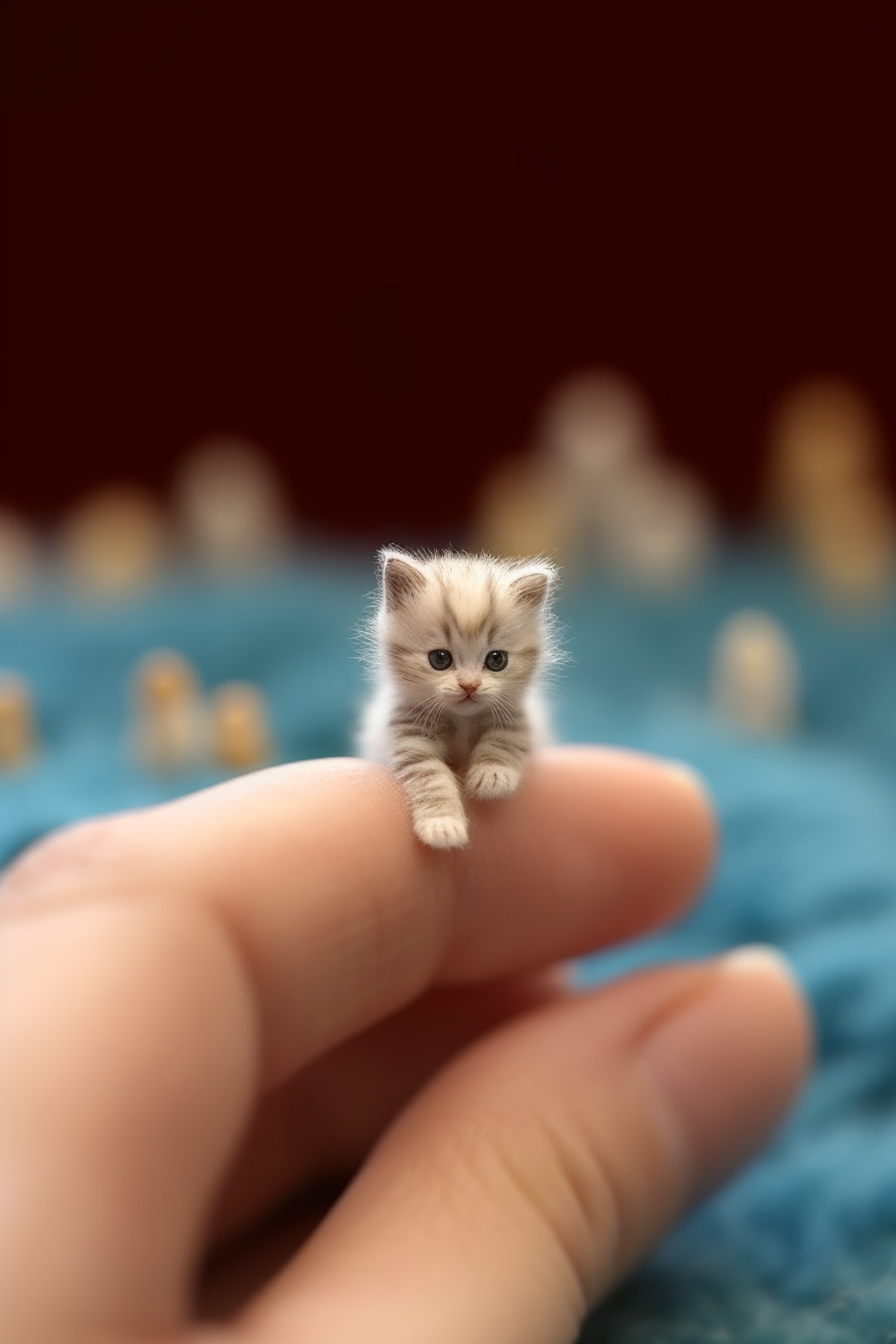 Prompt
Forge
 •  Just Released!
Our browser extension that let's you share images directly from MidJourney! It also has integrations with ChatGPT, Bard, Claude & more.
Install Free Extension
Learn More
Prompt Description
Captivated by miniature wonders: Two stunning Ragdoll kittens, each with a unique coat, gracefully pose alongside their owner's vibrant red manicure. Their eyes shine brightly, reflecting the intricate details of this 32K UHD photograph. The minimalistic bar background enhances the beauty of this enchanting moment, leaving me awestruck. Truly, it's a cut-and-paste masterpiece.
Prompt Used
Tilt - shift an image of A tow Ragdoll kittens of different colors stand next to its owner's red manicure finger, in the style of 32k uhd, striped, detailed miniatures, shiny eyes, i can't believe how beautiful this is, bar background, minimalistic, cut and paste
Tags